Creating New Opportunities with a Bequest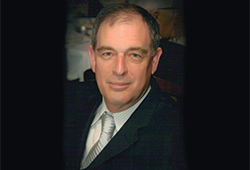 For alumnus Paul Moore '68, an estate gift to Whittier College is a way to both honor the past and shape the future. When looking back on his rewarding career as a history teacher, he gives credit to his professors. "They inspired me and taught me how to be a good teacher. I modeled much of my own teaching after what I experienced in their classrooms."
Both of Paul's children chose to attend Whittier, which further deepened his connection to the College. When creating his will, Paul's top priority was to provide for his family. Yet he also wanted to do something special to support students at his alma mater. "My children both received financial aid from the College, so this is my way of paying it forward. I really want to help others the way my kids were helped."
Although he's leaving a fraction of his overall estate to Whittier, Paul's bequest will provide wonderful support to generations of aspiring educators. "Whittier has a proud history of producing alumni who impact their communities in big ways; I want to see this continue for decades to come. Creating new opportunities for young people through scholarships is deeply satisfying, and becoming a Philadelphian is an easy way to make a difference."