Wednesday June 19, 2019
Savvy Living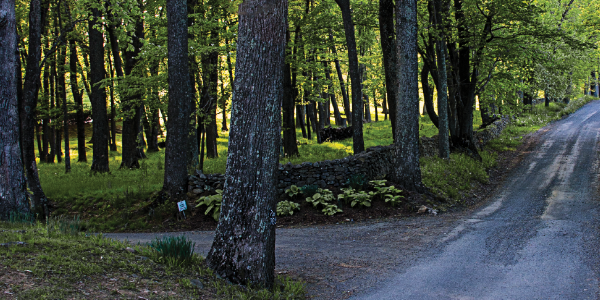 How Medicare Covers Diabetes
How well does Medicare cover diabetes? I am 66 years old and was recently told by my doctor that I have pre-diabetes. If it progresses to full-fledged diabetes what can I expect from Medicare?

Medicare provides a wide range of coverage to help beneficiaries who have diabetes, as well as those who are at risk of getting it — but they do not cover everything. Here is a breakdown of what Medicare covers when it comes to diabetes services and supplies along with some other tips that can help you save money.

Screenings: If you have pre-diabetes or some other health conditions that put you at risk of getting diabetes — such as high blood pressure, high cholesterol and triglycerides, being overweight, or having a family history of diabetes — Medicare Part B (medical insurance) will pay 100% of the cost of up to two diabetes screenings every year.

Doctor's services: If you are a Medicare beneficiary, Medicare will pay 80% of the cost of all doctor's office visits that are related to diabetes after you have met this year's $183 (for 2018) Part B deductible.

Prevention program: Just launched in April, the Medicare Diabetes Prevention Program provides lifestyle change programs offered by health professionals to help you prevent diabetes. This is available for free to all Part B beneficiaries who have pre-diabetes.

Self-management: If you have diabetes, Medicare covers 80% of the cost of self-management training to teach you how to successfully manage your diabetes.

Supplies and medications: After you have met your deductible, Medicare Part B covers 80% of the cost of glucose monitors, test strips (100 per month if you use insulin, or 33 per month if you do not), lancets, external insulin pumps and insulin (if you use a pump).

If, however, you inject insulin with a syringe, Medicare's Part D prescription drug benefit will help pay your insulin costs and the supplies needed to inject it — if you have a plan. Part D plans also cover most other diabetes medications too. You will need to check your plan for specific coverage details.

Nutrition therapy: Medicare will pick up the entire tab for medical nutrition therapy, which teaches you how to adjust your diet so you can better manage your condition. You will need a doctor's referral to get this service.

Foot care: Foot problems are common among diabetics. Medicare covers 80% of foot exams every six months for individuals with diabetes-related nerve damage. They will also help pay for therapeutic shoes or inserts prescribed by a podiatrist.

Eye exams: Because diabetes increases the risks of getting glaucoma and diabetic retinopathy, 80% of dilated medical eye exams are covered each year, but eye refractions for glasses are not.

For more information, see "Medicare's Coverage of Diabetes Supplies & Services" online booklet at Medicare.gov/Pubs/pdf/11022-Medicare-Diabetes-Coverage.pdf.


Other Insurance

If you have a Medicare supplemental (Medigap) policy, it may pay some of the costs that Medicare does not cover. Call your plan's benefits administrator for more information.

If you are in a Medicare Advantage plan (like an HMO or PPO), your plan must give you at least the same diabetes coverage as original Medicare does, but it may have different rules. You should check your policy for details.


Financial Assistance

If your income is low and you cannot afford your Medicare out-of-pocket costs, you may be able to get help through Medicare Savings Programs. To find out if you qualify or to apply, contact your state Medicaid program.

Also, find out if you are eligible for "Extra Help" which helps Medicare Part D beneficiaries with their medication expenses. Visit SSA.gov/prescriptionhelp or call Social Security (800-772-1213) to learn more.

Savvy Living is written by Jim Miller, a regular contributor to the NBC Today Show and author of "The Savvy Living" book. Any links in this article are offered as a service and there is no endorsement of any product. These articles are offered as a helpful and informative service to our friends and may not always reflect this organization's official position on some topics. Jim invites you to send your senior questions to: Savvy Living, P.O. Box 5443, Norman, OK 73070.

Published July 27, 2018
Previous Articles
How to Make the Most of Your Doctor's Visit
Can a Debt Collector Take My Social Security Benefits?
The Differences Between Alzheimer's and Dementia
Choosing an Executor for Your Will